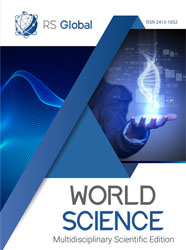 Moiseev, D., I. Chubrik, S. Kulikovsky, & B. Kurgansky. (2020). CONSTRUCTION OF A PROTOTYPE OF AN AUTOMATED WIRELESS SYSTEM FOR MONITORING AIR DUST CONTENT AT PRODUCTION SITES. World Science, (9(61).
DOI:
https://doi.org/10.31435/rsglobal_ws/30122020/7278
Abstract:
Various studies over the past decades have shown that fine dust particles can pose serious health hazards, contributing to the development of respiratory and cardiovascular diseases. Potential links have been identified between the likelihood of occurrence of diseases such as chronic obstructive pulmonary disease (COPD), asthma, lung cancer, with the concentration of dust in the air. There are correlation data showing that an increase in the MPC of dust in the air byonly 50 μg / m3 leads to an increase in mortality by 1-8%. Dust particles have a significant impact on the life of plants and animals. Many industrial, experimental and medical processes can be safely carried out only at certain values of the concentration of dust particles in the air: for example, dust consisting of solid particles less than 850 microns in size, suspended or settled in a gas environment, is capable of self-combustion and explosion in the air. Such dust is classified as combustible dust and, at certain concentrations, can cause industrial accidents associated with explosions of dust / air mixtures. The creation of an automated system capable of controlling the dustiness of the air in various production facilities is an urgent task. This work is devoted to the creation of such a system that combines the required number of dust sensors connected to each other in a wireless network, which makes it possible to control the measurement process and record the measurement results of each specific sensor.
Main Figures:
References